About the PEI DX Lodge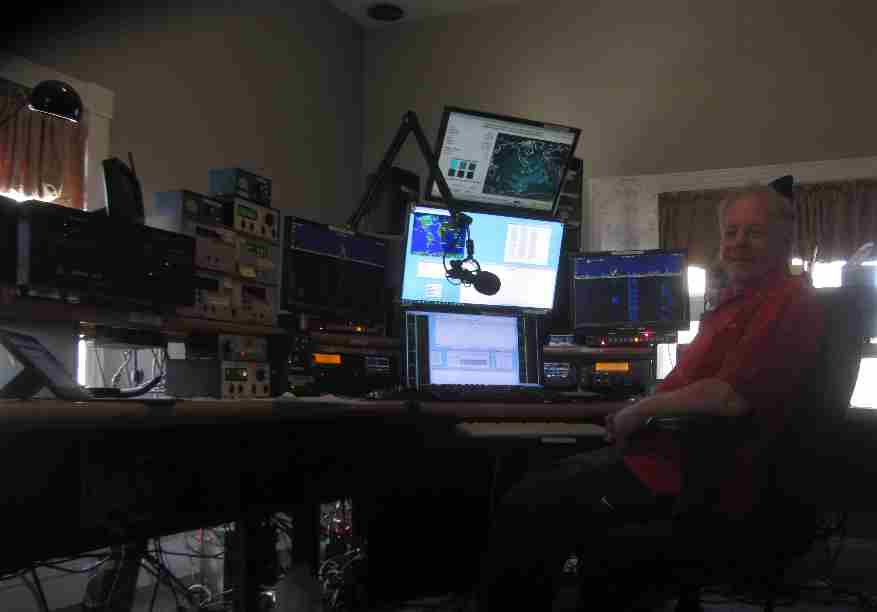 Ken Widelitz, K6LA / VY2TT



When I was 14 I was sitting at lunch in the school cafeteria and one of my friends said, "I'm going to build a transmitter." Another friend said, "I will too." So I said, "OK I will too. What do I have to do?"

After I got my license (WN2TFK - 6/65, WB2TFK - 6/66) I went to field day and got hooked on contesting. I was in and out of ham radio during college and after moving to California to attend law school at UCLA (WA6PPZ - 8/72.) In 1991 I saw the cover of QST featuring CT. That rekindled the ham radio flame in me. I had written a contesting program in 1978 in BASIC for Sweepstakes, but it crashed when the IMSAI 8080 computer I had built (now in the Smithsonian Museum) was subjected to RF and I gave up on it.

After that I got my Extra license (AB6FO - 9/91) and started building my home station on a city lot in Los Angeles. With the vanity callsign program, I obtained K6LA - 11/96. I probably have more aluminum per square foot than anyone, but zoning in LA is difficult. And LA is not on the East Coast.

Wanting to make the Top Ten box in DX contests, I started going on DXpeditions. Since I had never worked PEI in the ARRL DX CW contest, I decided to try to operate from PEI for the 2002 test. I emailed a number of hams in PEI looking for a station to operate. Two responded that I should contact Robby, VY2SS. Fortuitously, I worked Robby the next weekend in NAQP and asked for his email address. I proceeded to invite myself for ARRL DX CW and Robby was amenable to my visit. I had so much fun I invited myself back for ARRL DX Phone a few weeks later. You can't get much further East in North America, and there are almost no zoning limitations on towers and antennas.

Robby indicated he would be retiring soon and was interested in selling his house. I bought it in December, 2002. I proceeded to turn the dining room into my dream shack. I also remodeled the living room into an operators' lounge with satellite TV and fixed up the bathrooms and bedrooms. The XYL agreed to allow me five or six visits a year, so I decided to make it a rental QTH during the rest of the year.